Photo credit: Michael Hanson
Kathy has been passionate about animal training ever since she quit a good job to move halfway around the world to train dolphins at the Kewalo Basin Marine Mammal Laboratory at the University of Hawaii.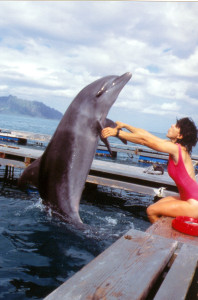 Now, 35 years later, she offers her expertise as an applied animal behaviorist to dog owners in Washington State and across the world, to seminar and webinar audiences and to professional training organizations. Kathy has taught approximately 250 seminars, workshops, conferences and webinars; many of these presentations have been professionally recorded and are available for purchase. Kathy's training philosophy and advice is summarized in her book, Plenty in Life is Free: Reflections on Dogs, Training and Finding Grace.